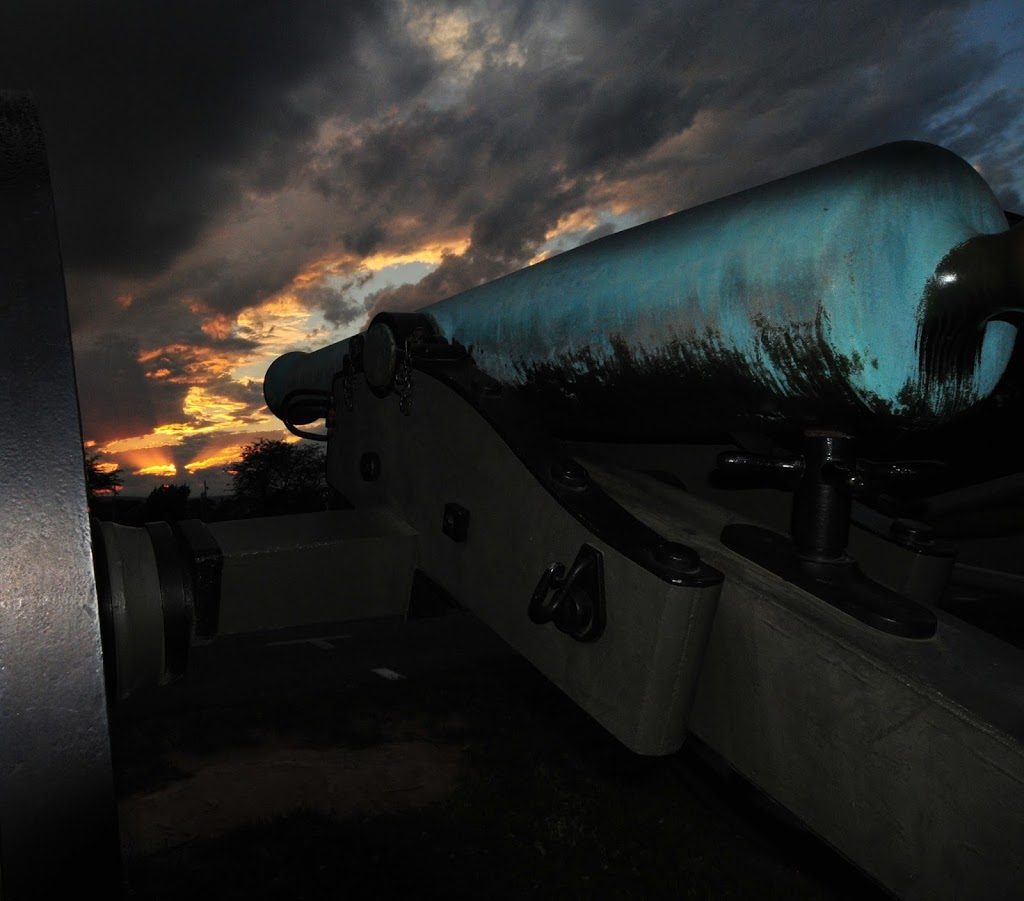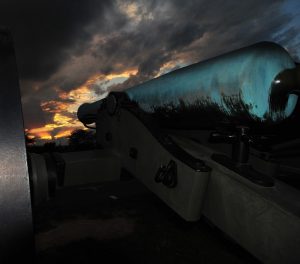 Last month DCI produced two large multi-camera
webcasts
for the 150th anniversary of the battle of Gettysburg. Whether its webcasting a feed from an overseas satellite broadcast, simple one camera webcast to a
full-on production
with multiple cameras, full graphics suite and playback, DCI can handle any webcast need, no matter how large or small. Our production in Gettysburg included two cameras for multiple guests, a long-lens camera, bump shot, and even a wide view camera up on a 40-foot mast, all switched in our production uplink truck and fed back to DCI using efficient HD H.264 DVB transmission where it was encoded for the web.
ATEM 1M/E switcher and audio board for the production setup in the satellite truck.
The two-camera interview stage also included a monitor for program return, and another showing a multiviewer of all five cameras.
The second day set, which included some rain in the morning.
Setting up a 33x lens and camera on the roof of the truck to capture the reenactment of Pickett's Charge.
Interview with best-selling author Jeff Shaara.
Creating lower-thirds graphics on the fly as guests came on the show.