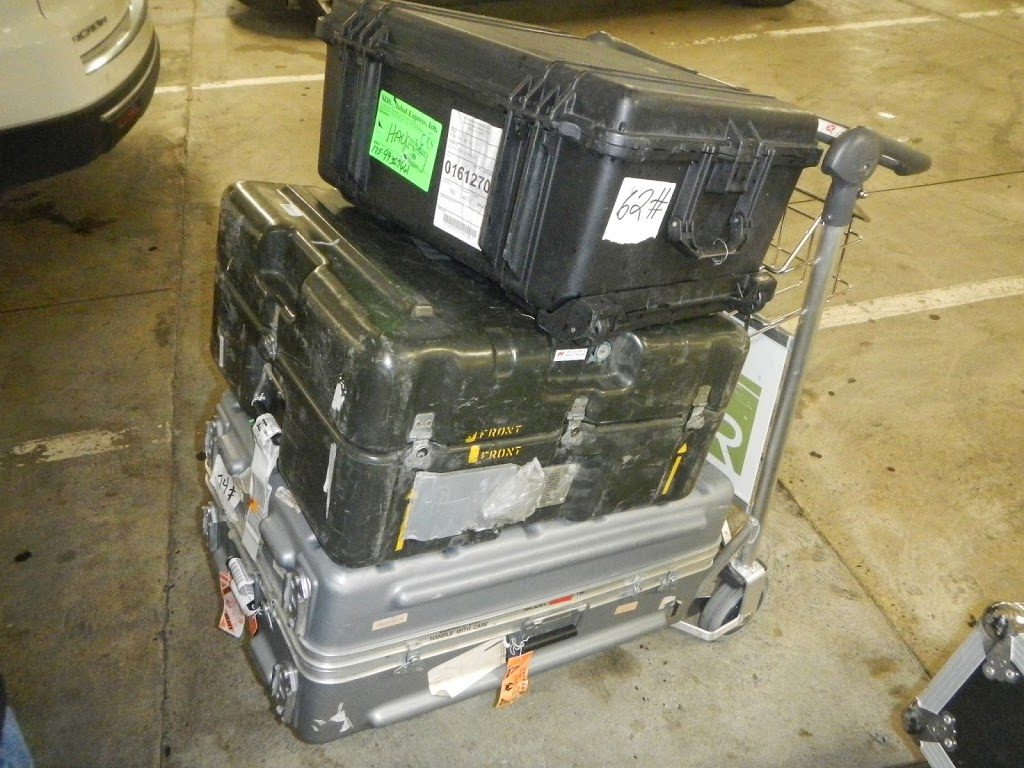 Last week, DCI teamed up again with BoxLine Box medical media to bring high quality live surgery to the annual meeting of the AAGL, held in Vancouver, Canada. While much smaller than the AUA event where we coordinate more than a dozen live surgeries, the AAGL event had its own challenges.
The convention center told us "no has been successful getting satellite" to work reliably at the convention center, and they blamed it on radar from the nearby airport. They suggested downlinking it at a Bell Canada facility in Toronto and fibering it across Canada. This approach would take the quality control of the feeds out of our hands, something that has made our live surgery broadcasts the highest quality and most reliable in the industry. During these conferences, DCI hires the local uplink trucks at each hospital, and provides quality control of encoding and RF parameters, coordinating with the uplinks to make adjustments as necessary to get the best balance of quality and margin.
We came equipped with a 1.1m Ku flyaway and a expectation of having to make adjustments. One of the biggest issues we had was with a smaller downlink dish and a high latitude location that made the satellites "stack" up on each other, and with the wide beamwidth of a 1.1m dish, we were getting a lot of adjacent satellite interference. This could explain the trouble others have had at this location. The portable spectrum analyzers we use don't have enough resolution bandwidth to really peak the adjacent satellite out, so we improvised by using the real-time margin graph on our Ateme IRDs to peak the signal for maximum C/N margin, regardless of what the spectrum looked like. Its similar to how analog shots were peaked up years ago, by using a real-time signal strength meter on the receiver.
Our originally planned parameters of 8PSK 2/3 had insufficient margin, so dropping down to QPSK 3/4 gave us margins of around 4dB. We planned for this and reserved more satellite bandwidth than we would use when downlinking in our 2.4m "HD1" satellite truck.
Our dish was set up directly above the Vancouver seaplane airport, one of the only seaplane bases in the world with a control tower. This base serves dozens of scheduled flights to the islands in everything from vintage deHavilland Beavers to large twin turboprop float planes. We even had time to take a quick tour in one of the 1964 deHavilland. After the second live surgery was done, we packed up and headed to the airport, another flawless live surgery events in the books.
If you are interested in how DCI can bring this high level of transmission quality control and management of your corporate events, contact us. If you need to produce a live event or recording of a live surgery in the unique setting of a working operating room, contact BoxLine Box.