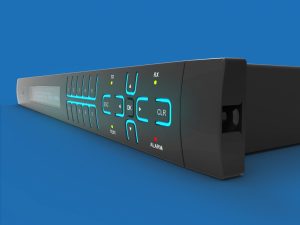 DCI is proud to operate cutting-edge Novelsat NS3000 IP modems in our teleport and field uplinks.
As a fully-integrated provider of dedicated-bandwidth satellite IP services, owning our own teleport, trucks/flypacks, and modem hardware DCI has complete control over the entire transmission chain, ensuring the highest possible quality.  Capable of supporting up to 100 MBPS full duplex over a single transponder on a satellite,  the NS3000 modem is highly adaptable, allowing adaptive coding, automatic margin control (uplink power control), even simultaneous DVB video and IP within the same carrier.  XipLink bandwidth optimization technology allows full utilization of available bandwidth.
For situations where sending our trucks or a flyaway is not practical, we provide modem rental and on-site engineering support at any uplink facility.  Contact us for more on how this powerful system can be used to provide enterprise-grade IP connectivity anywhere in the world.