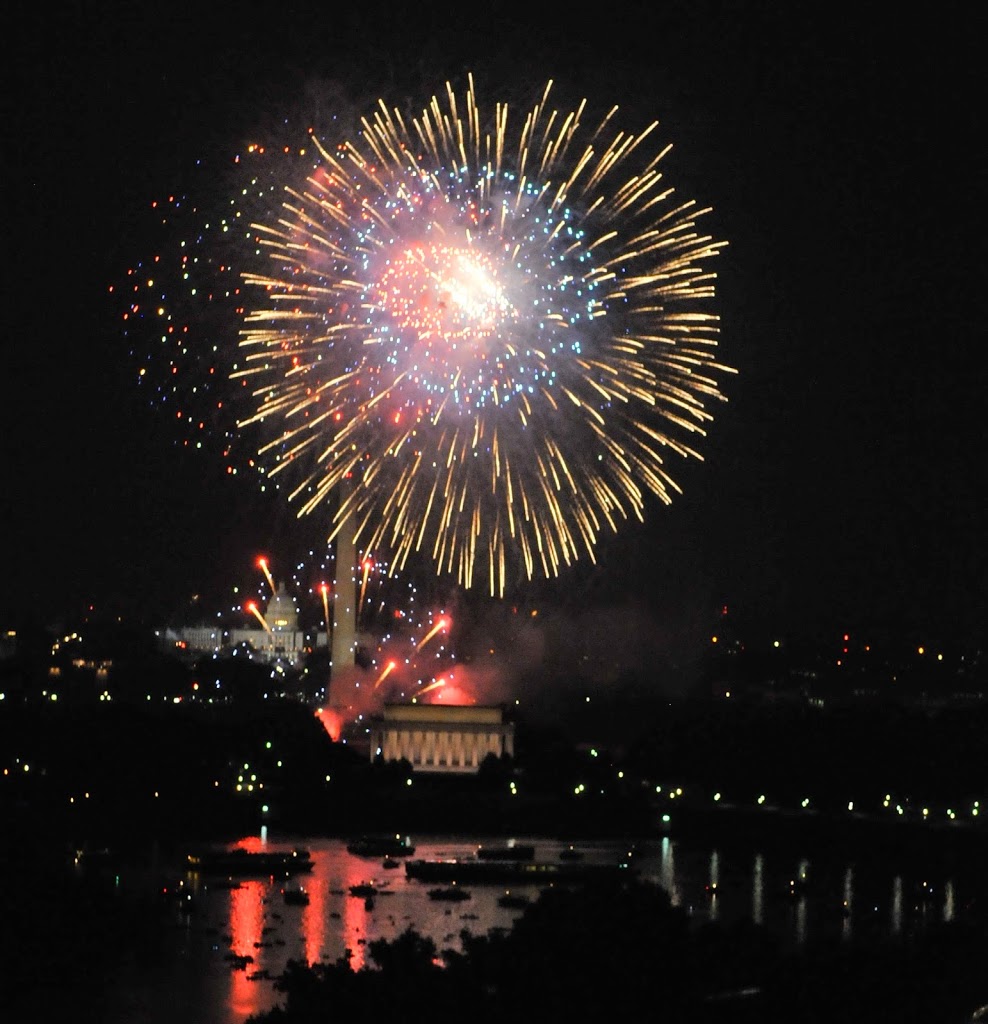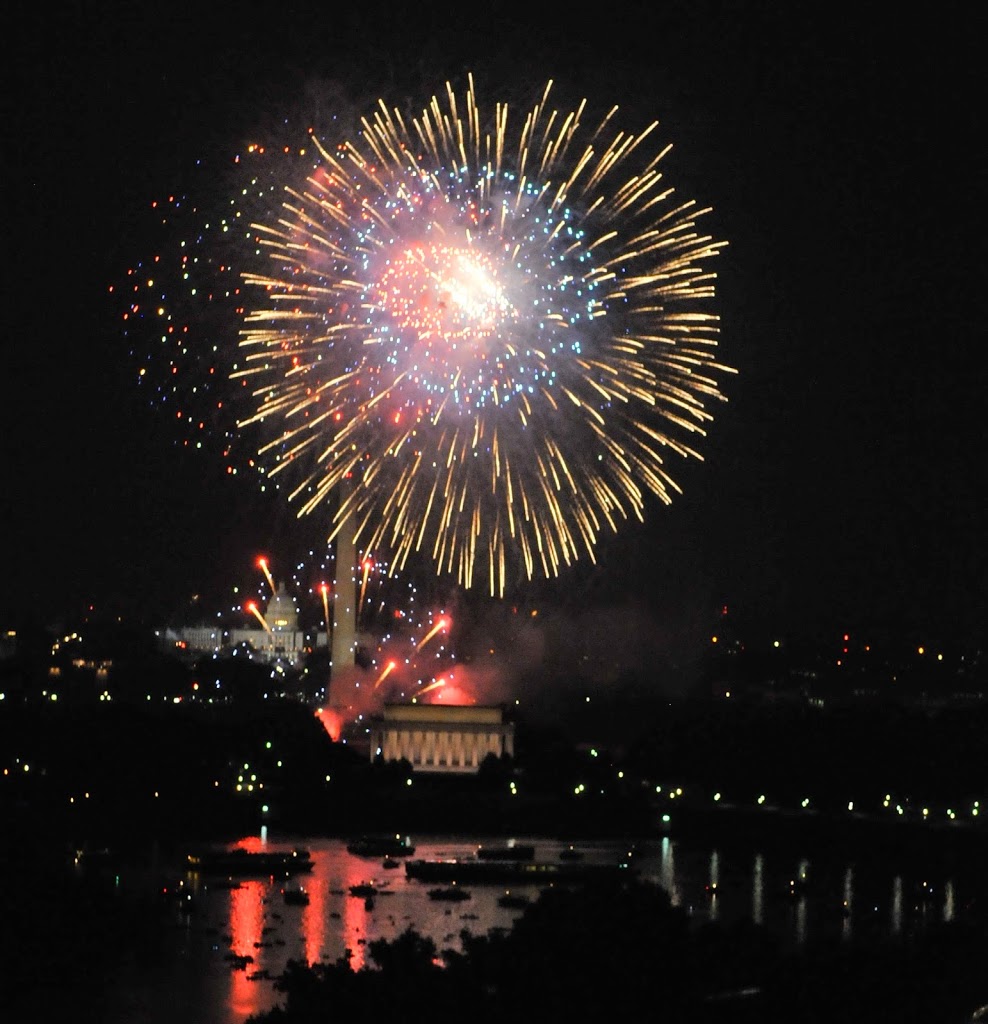 The famous PBS fireworks camera with a perfect view of the DC memorials.


DCI has been helping link up remote cameras for the PBS "A Capitol Fourth" concert show for more than 15 years. What had once been a single SD analog microwave path has become two high quality HD feeds. This year, with the loss of the Clocktower receive site to a hotel development project, we had to think of another way to send the cameras back to the production truck.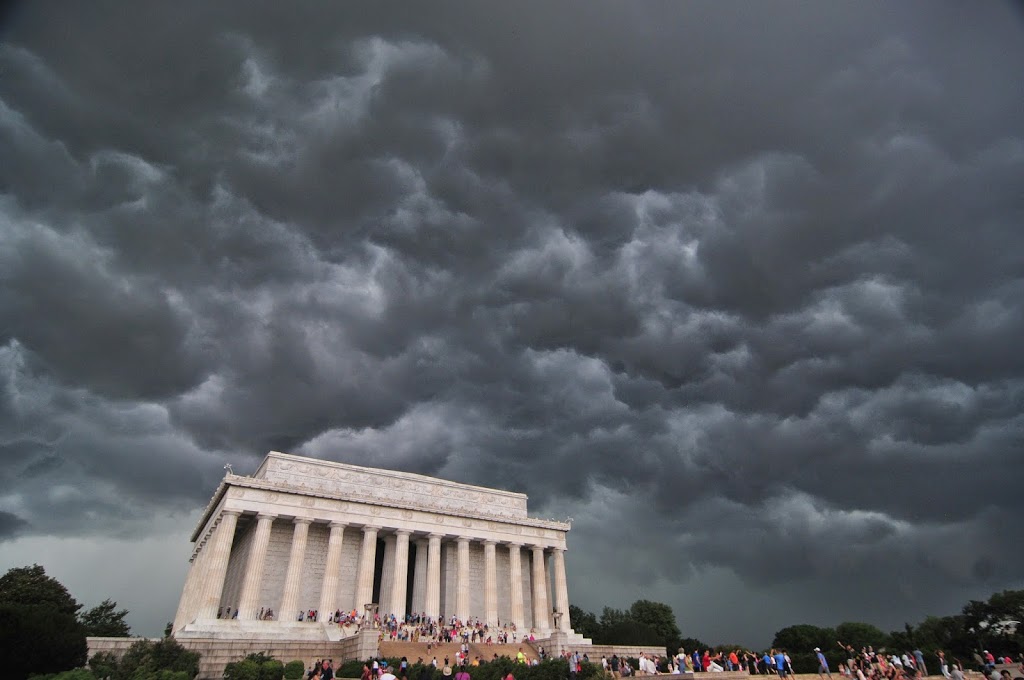 The first of two cameras was stationed at the Lincoln Memorial. We used our normal 7GHz NuComm HD microwave transmitter in the van, but instead of it's internal MPEG-2 encoder, we encoded externally to take advantage of H.264 4:2:2 encoding for a better quality picture.
We took the ASI output of the encoder into the microwave transmitter running at 17mbps. The second camera was located on a balcony of condo in Arlington and sends the famous shot of the memorials with fireworks above. A NuComm receiver at that location received the Lincoln Memorial shot and outputted the compressed ASI directly into an ASI mux. Also feeding the mux was a second H.264 4:2:2 encoder with the memorials shot.
The resulting 34mbps ASI stream contained two services and was fed into a second NuComm transmitter and received at a rooftop in DC where we maintain a redundant 45mbps 38GHz link for a studio. The NuComm receiver fed the multiplexed ASI stream into the 38GHz transmitter where it was received back at DCI, decoded into two HD-SDI streams and sent over Verizon fiber to the production truck on Capitol Hill.

45 mbps 38 GHz links, along with a long-range WiFi bridge connecting our DCI LAN to the microwave receiver on the rooftop.